ISOBUILD® Puf / PIR Panel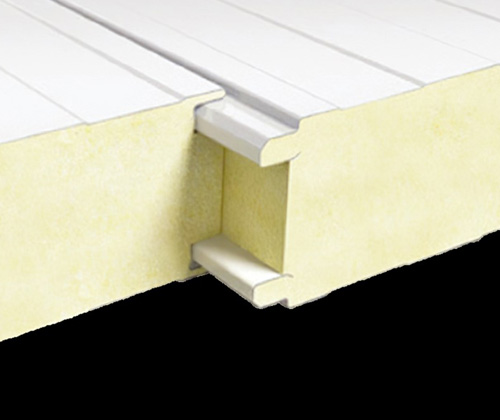 Do Not Just Build, ISOBUILD
ISObuild Sandwich Panel manufactured and designed by Beardsell Limited – The first Choice for Clean Rooms, Cold Rooms, and Partition. While versatility remains its strength, ISOBUILD has been proven to be exceptionally suitable for constructing Cleans rooms in the Pharmaceutical Industry.
EPS Panel Specifications
Standard Width
Wall 1160mm / Customized
Standard Width- Roof
Roof 1000mm
Length
12000mm
EPS Core Specification
Core thickness(mm)
30 40 50 60 80 100 120 150
U value ( W/m2 °K)
0.77 0.58 0.46 0.38 0.29 0.23 0.19 0.15
R value ( m2 °K/W)
1.30 1.74 2.17 2.61 3.48 4.35 5.22 6.52
Density
40±2 Kg/m3
Advantages of ISObuild
DESIGN FLEXIBILITY: The ISOBUILD panels are "made to measure" and can incorporate doors and windows of various sizes.
FAST IMPLEMENTATION: Simple design, efficient production, easy transportation and quick erection of the building unit greatly reduces the time period of the project.
UNIFORM QUALITY: The ISOBUILD panel is made of superior material and brings a uniform high quality to the construction across the project.
SAVE ON COST: Requirement of reduced labour, less material and inexpensive construction equipment ensures direct cost savings.
MINIMAL MAINTENANCE: The pre-painted/powder coated skin of the panel creates substantial savings in the cost of follow up work and virtually eliminates maintenance costs.
COMPLETE SAFETY: The ISOBUILD panel has passed a 120-minute fire resistance test. It can flex without breaking and forms a monolithic structure that is earthquake resistant.